Bryan Mann visits Brunswick – Brunswick Stewbalie and the B-52's
On October 14th we got our first visitor from Boise! Bryan was in Orlando and he drove up to spent the weekend with us on Lucky Peek. We had a great time and enjoyed showing Bryan the local sites in downtown Brunswick. That particular weekend happened to be the annual Brunswick Rockin' Stewbalie at the Mary Ross Park next to our marina, so the town was abuzz with Brunswick Stew anticipation! While we didn't take the opportunity to taste any stew at the cook-off on Saturday, we did get a chance, as we stumbled through the park in the wee hours of Saturday, to stir an 85 gallon pot of stew that was being prepared for the competition.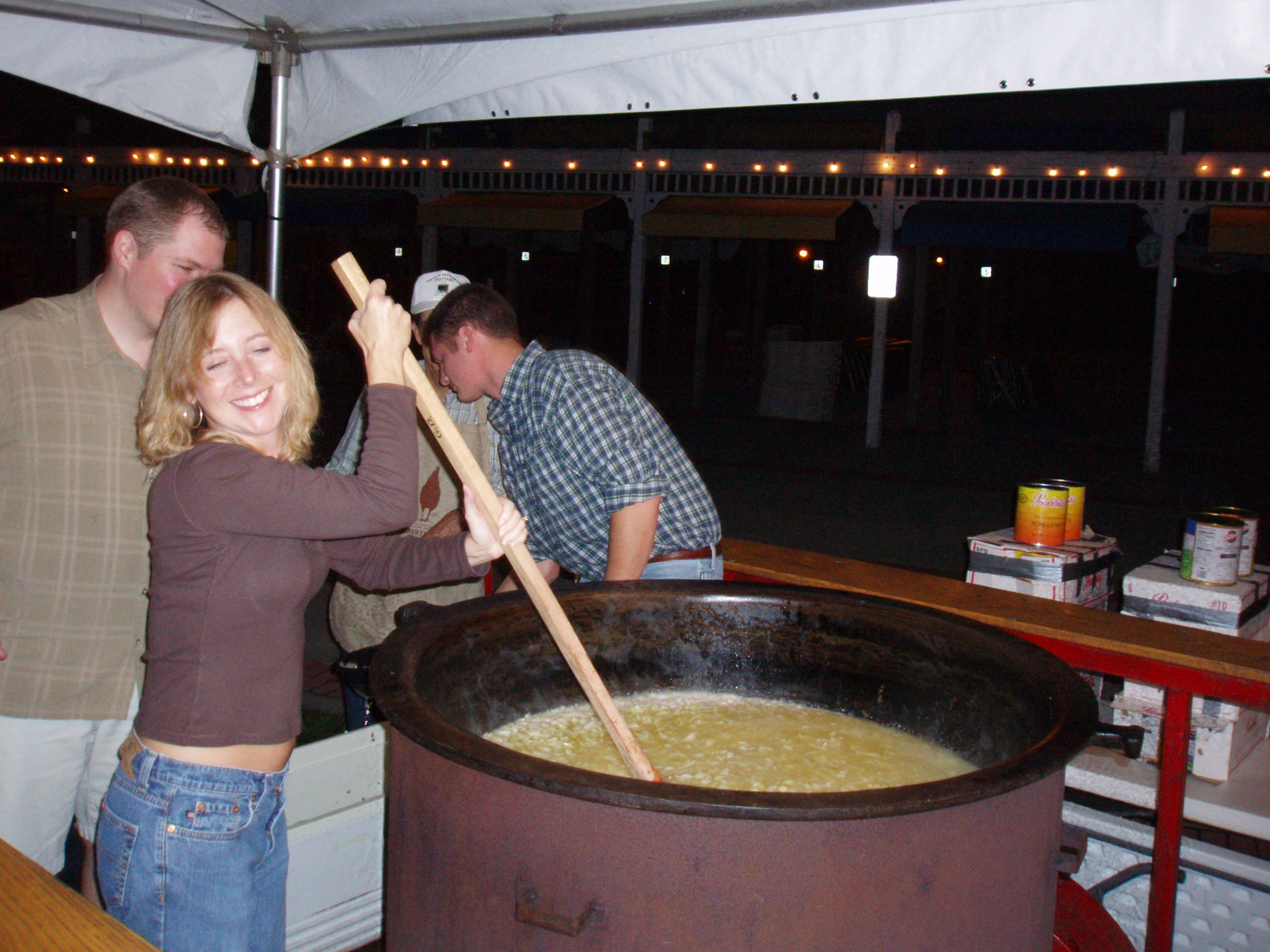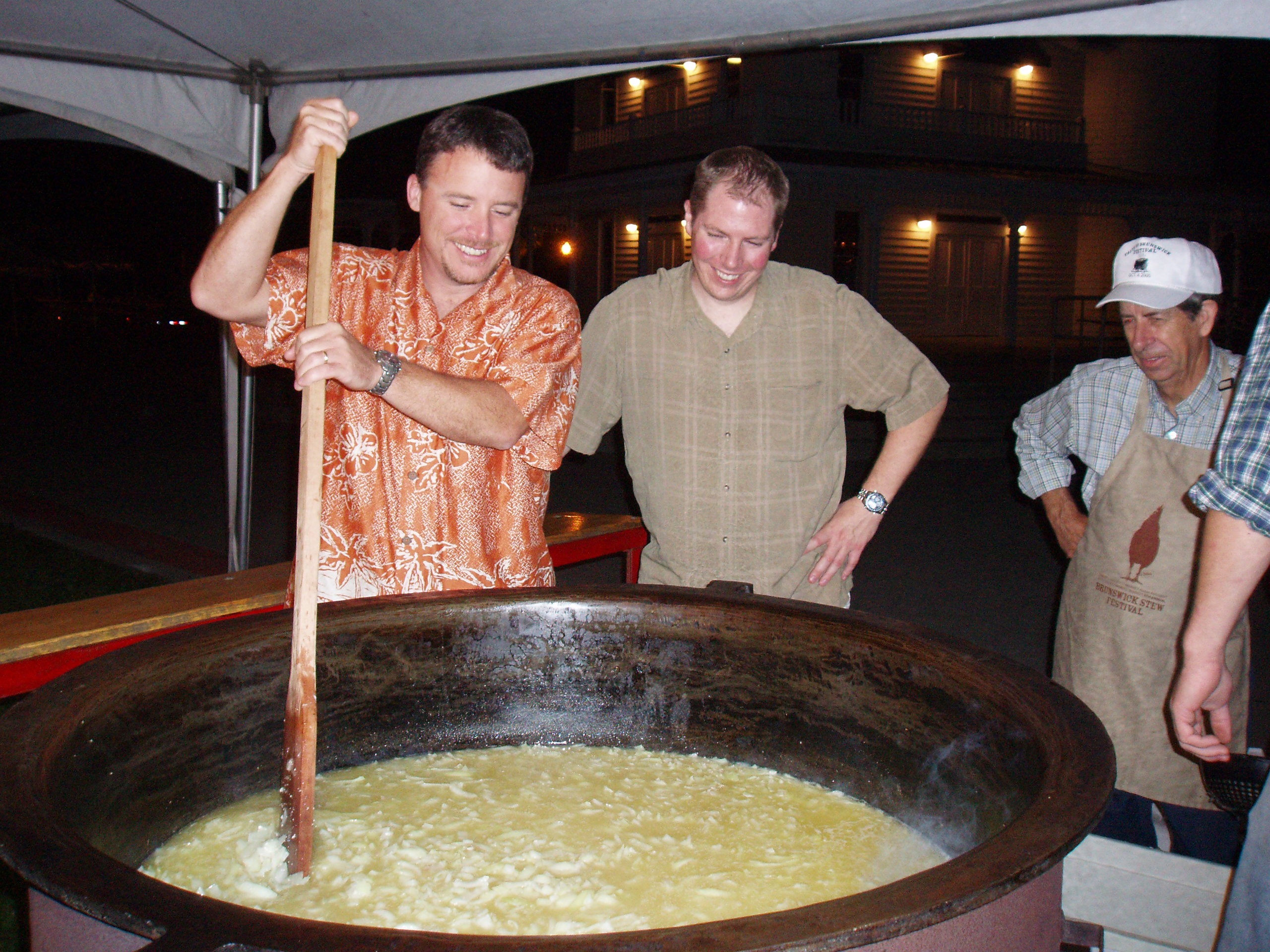 After stirring the stew we surveyed the view that the B-52's were going to have from the stage in just 16 hours. On Saturday night we were very close to the front of that stage as the B-52's entertained the crowd. In fact, the second song they sang was "Private Idaho"!!!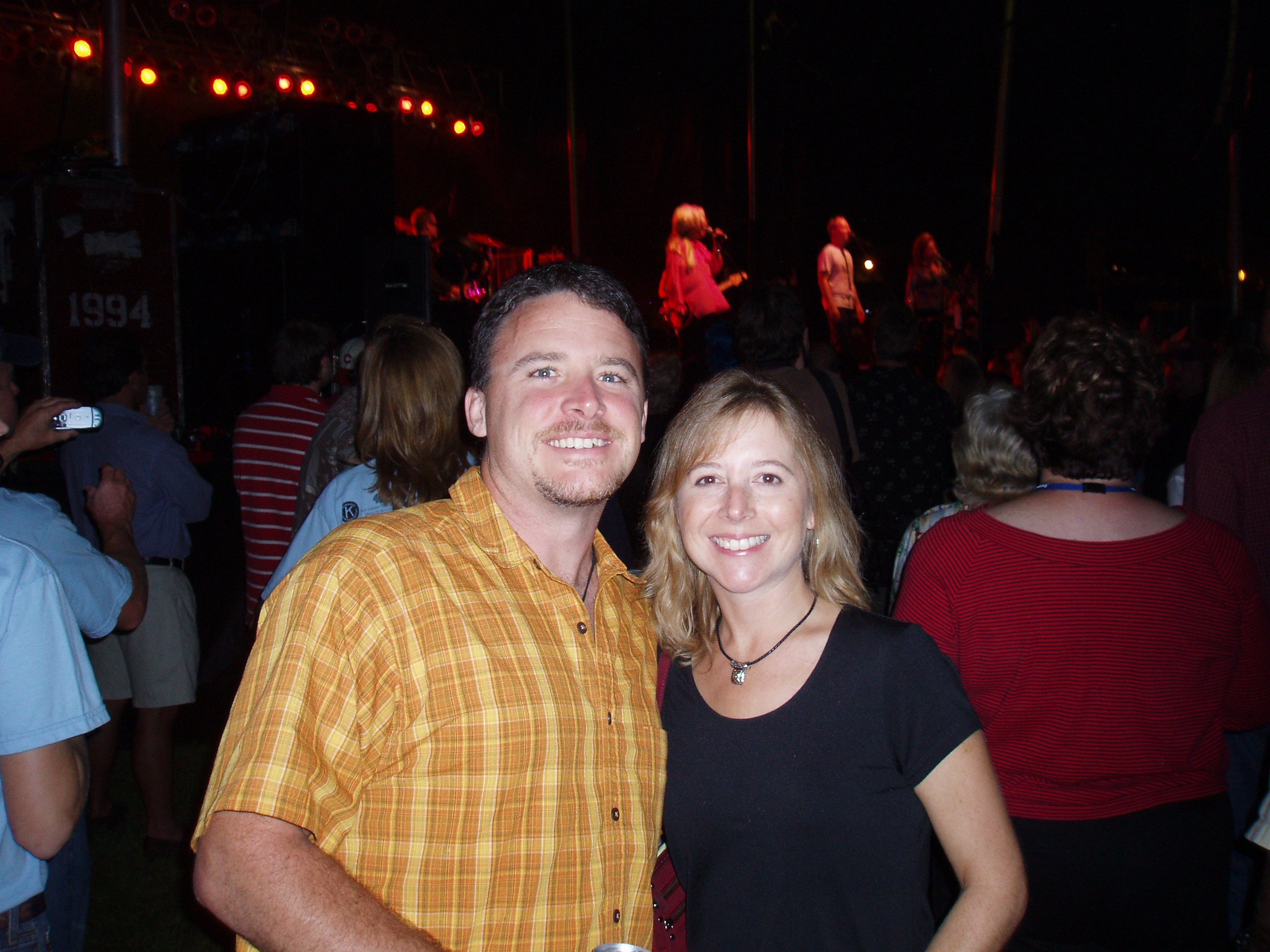 On Sunday we unhooked Lucky Peek from the dock for the first time since arriving in Brunwick and took her and Bryan out for a sail on the Atlantic. It was a beautiful day with a nice 10 knot breeze. Although we didn't catch any fish we did see a few dolphins leaping out of the water around us. So cool.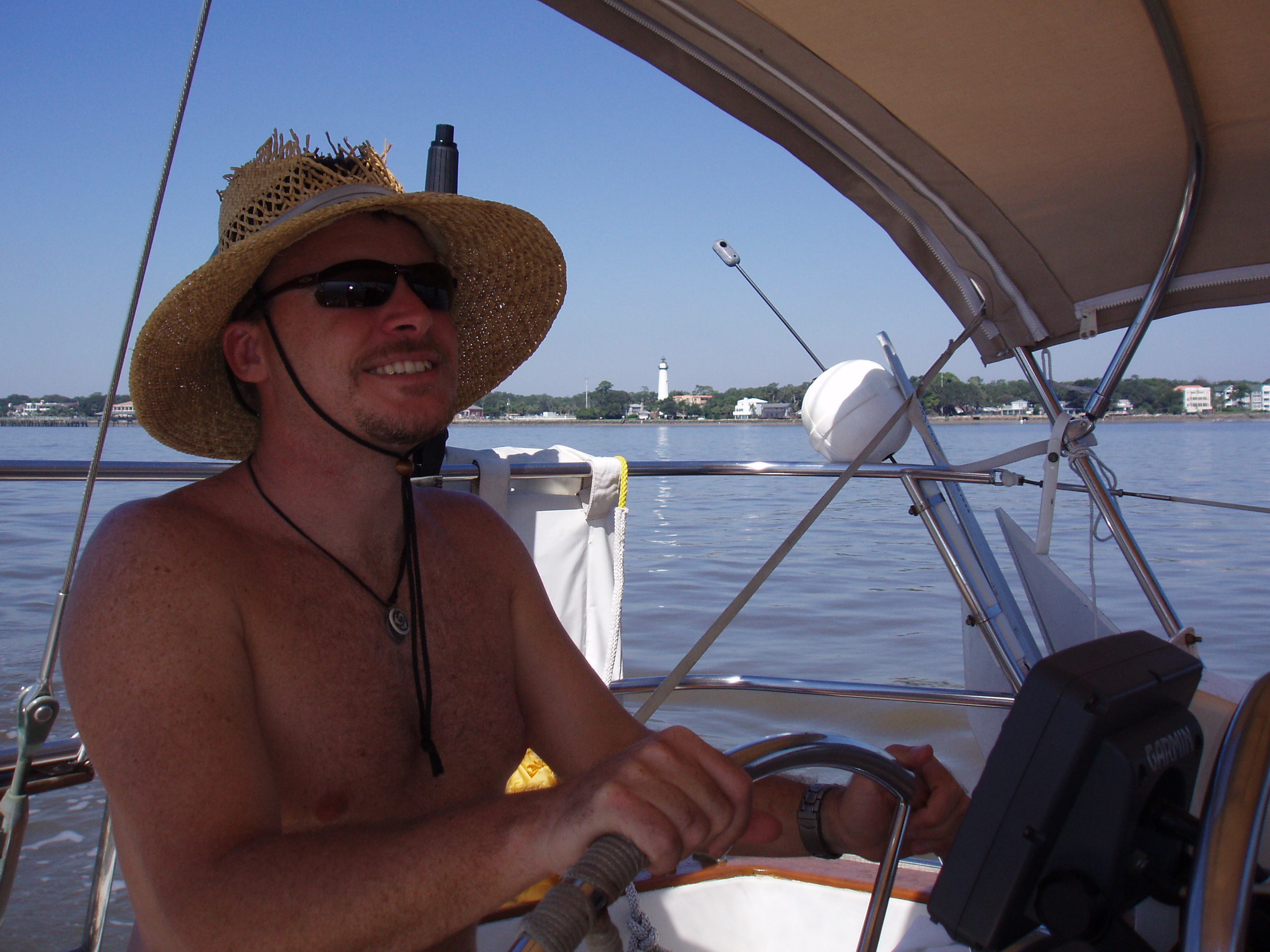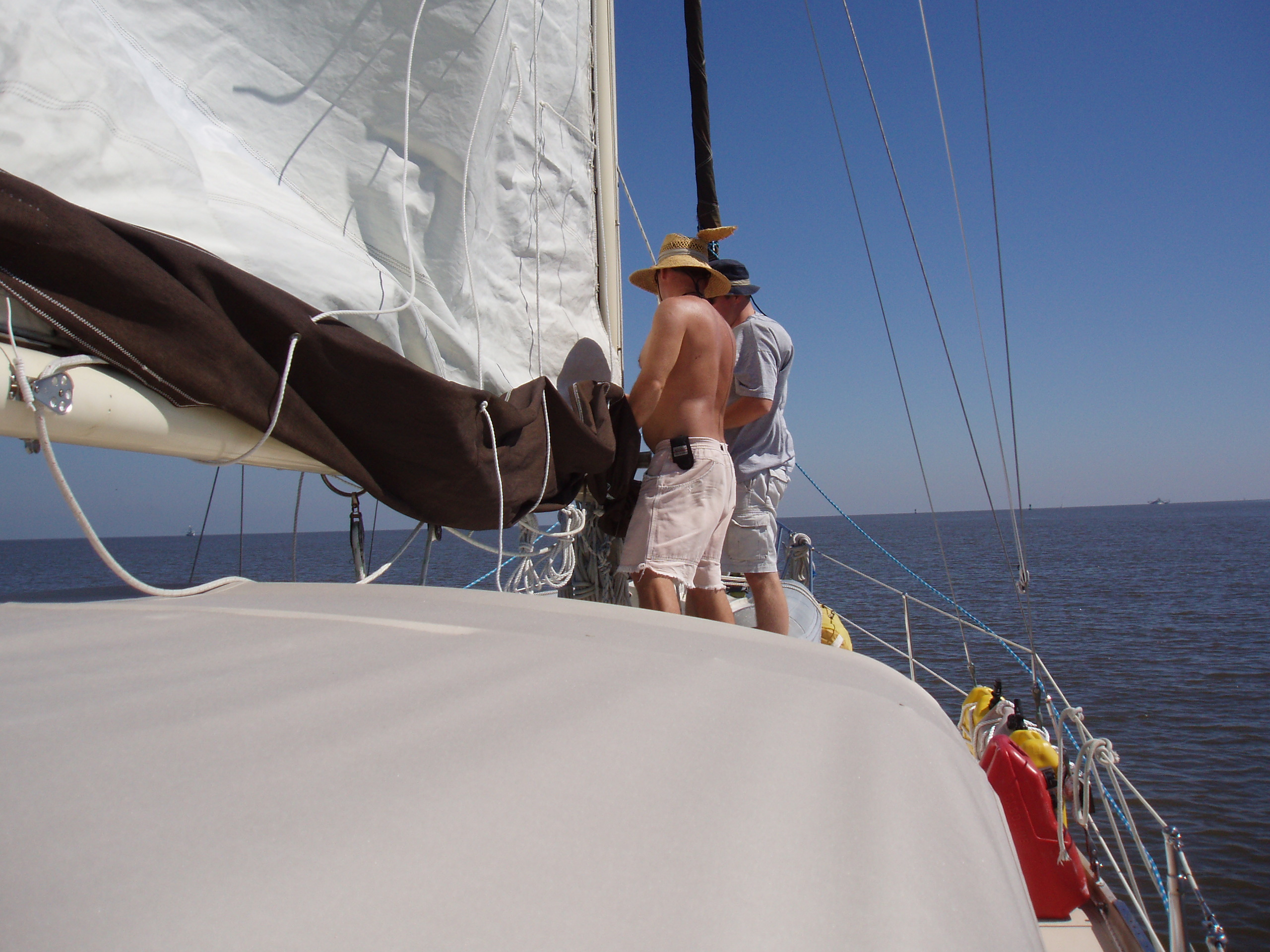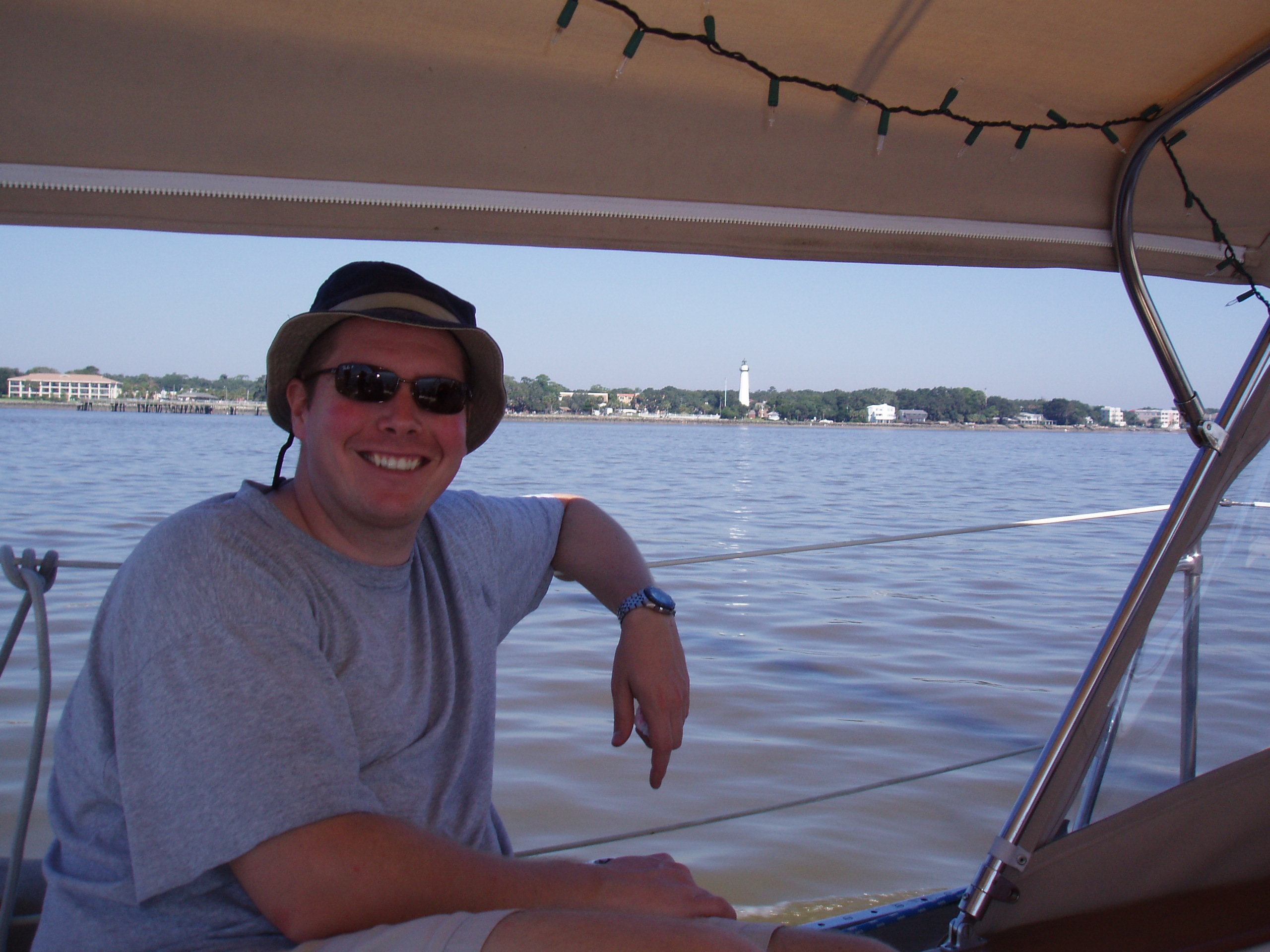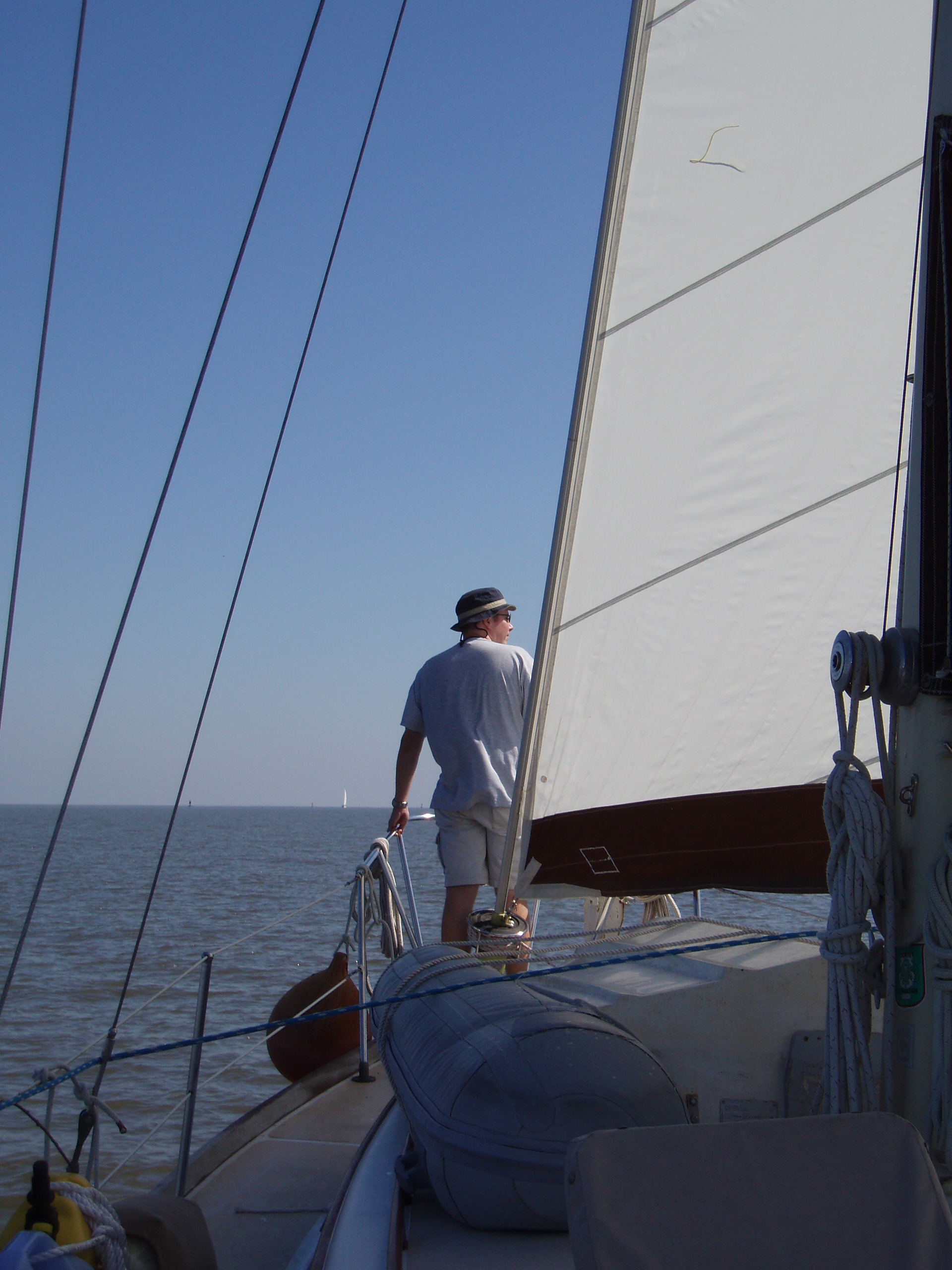 Oh, and there always a few boat projects to work on….